Mr. Nils Larsson is an architect and the Executive Director of the International Initiative for a Sustainable Built Environment (iiSBE), an international non-profit organization. During the 1990's he developed and managed a demonstration program for high-performance buildings for the Government of Canada, which resulted in the first public adoption of the integrated design process (IDP).  Since 2008, he has represented the international partners (CIB, iiSBE, UNEP and FIDIC) in coordinating the regional and global SB conferences.  He is the key organizer of the Sustainable Building Challenge, an international project intended to showcase high performance buildings in conjunction with global SB conference events, and the principal developer of the SBTool, a system for assessing the sustainability performance of buildings.  His current activities are focused on management of the SB Challenge process as well as a contract with UNDP and the Turkish Ministry of Energy for the development of IDP guidelines in that country.
Mr. Larsson is a frequently invited keynote speaker at conferences related to sustainable building and he is a Fellow of the Royal Architectural Institute of Canada.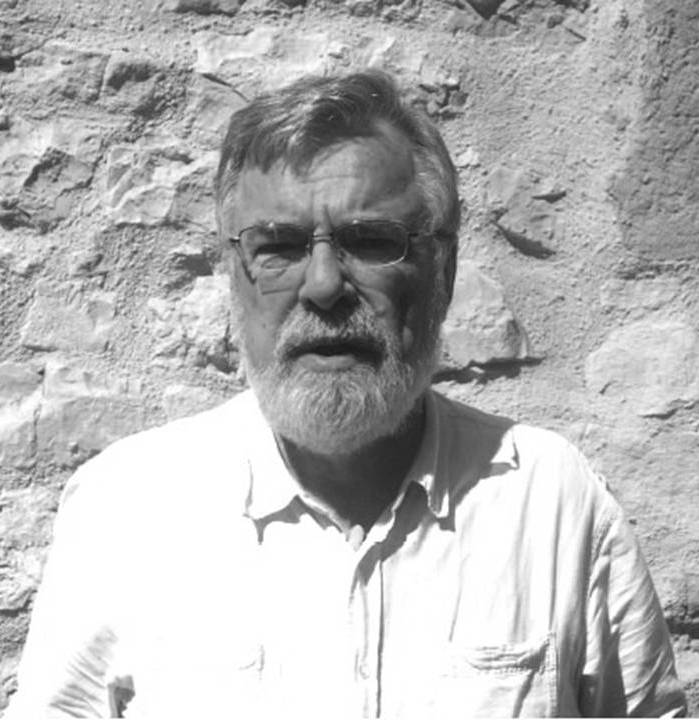 Prof. Petr Hajek is Professor of Civil Engineering at Czech Technical University in Prague, Faculty of Civil Engineering. Currently he is the Vice Dean for Research, Head of Department of Building Structures and Head of the Research Department Architecture and Environment at University Centre for Energy Efficient Buildings (UCEEB). He is an expert in sustainable construction of buildings, complex assessment and rating of building performance quality, LCA, optimization of concrete structures and use of recycled materials. Prof. Hajek is a chairman of fib Commission 7 – Sustainability ofConcrete. He is a member of the CEN TC350 and IEA Annex 57. Since 2005, he is a board member of iiSBE – International Initiative for Sustainable Built Environment and chairman of CSBS iiSBE Czech – Czech Sustainable Building Society. Prof. Hajek has been the head of 11 research projects and co-researcher of 18 other research projects. He has published more than 180 research-based publications.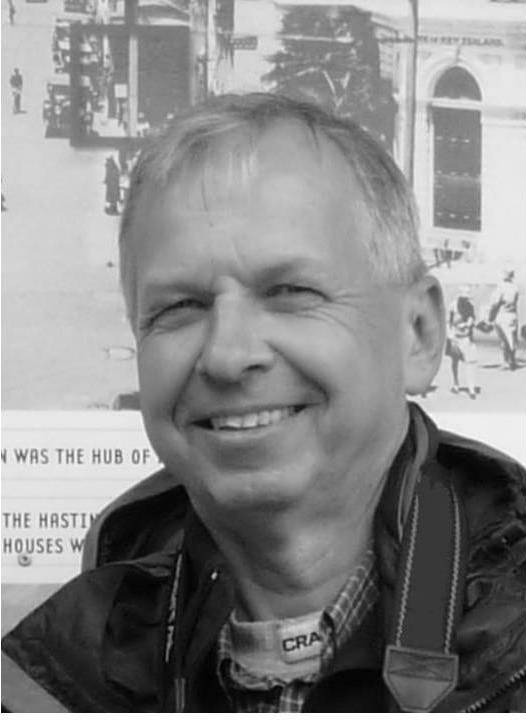 Prof. Ing. Charalampos C. Baniotopoulos is a Professor and Chair of Sustainable Energy Systems, Director of the Resilience Centre for Research and Education, School of Civil Engineering, University of Birmingham, U.K. and Honorary Professor at JUST. He is the head of the Structural Engineering lecturing group in the graduate and post-graduate program of Civil Engineering courses. His research activity concerns topics on the analysis, design and robustness of steel, aluminum and glass structures, as well as on wind energy structures. He participated to the group that developed the Eurocode 9 and for 8 years he was member of the Administrative and the Scientific Council of the International Centre for Mechanical Sciences (CISM), Udine, Italy. He is the Chairman of the Hellenic Scientific Society of Mechanics of Wind and Aerodynamics and member of the Steel Advisory Group of the Research Fund for Coal and Steel of the EU. He has been also member of Management Committees of several COST Actions of Urban Development and coordinates COST Action TU1304 (2014-2018). He coordinated as project leader more than 50 research project funded by the EU, the GSRT and industry, whereas he is the author/editor of 12 scientific books and author/co-author of more than 250 scientific papers in international peer-reviewed journals and conference proceedings.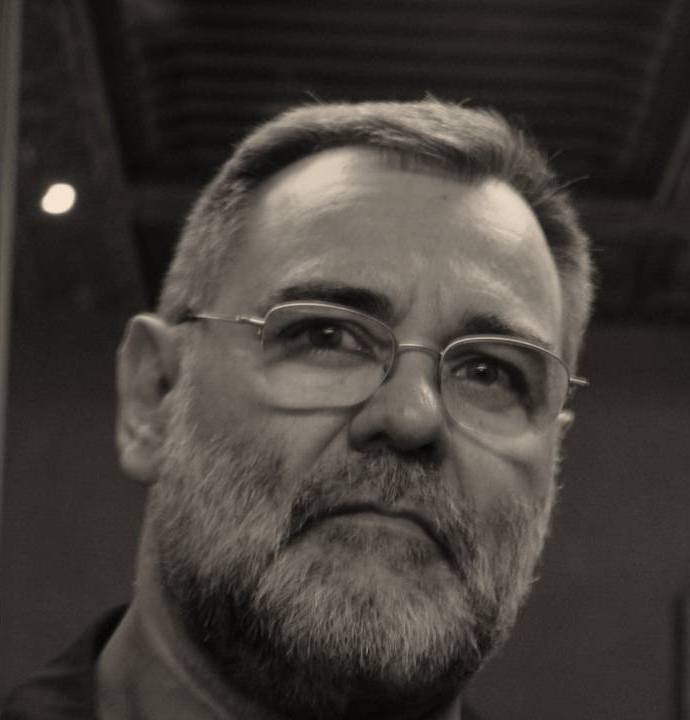 Prof. Roko Žarnić is a professor of building materials at University of Ljubljana, Faculty for Civil and Geodetic Engineering, since 1993. His research background is in earthquake engineering with a particular interests for built heritage preservation, development of structural elements made of advanced materials (laminated glass and FRP) and inelastic computational models for assesment of structures. He joined the University from the position of director general of Slovenian National Institute for Research in Materials and Structures (ZRMK) where he started his career in 1974.
He was and still is a principal Investigator and coordinator in number of international projects (USA-Yugoslav bilateral projects, EU FP4, FP5, FP6 and FP7), member of Managing Committees of COST TC UCE, COST C5, COST C16 (vice chairman), COST C530, C26, TU 0905 and International Board of EUREKA EUROCARE. He  has coordinated EU FP7 project EU CHIC: Cultural Heritage Identity Card (2009-2012) and is a member of ongoing EU FP7 project marie Curie ITN-DCHand H2020 Project INCEPTION and two ongoing COST Actions: TU1403 Adaptive Facades Network and TD1406 Innovation in Intelligent Management of Heritage Buildings. He has published over 360 papers and reports. In European Construction Technology Platform he is co-leading the ECTP Focus Area Cultural Heritage. Since 2013 he is individual expert appointed in his personal capacity to Horizon 2020 Advisory Group for Societal Challenge 5 'Climate Action, Environment, Resource Efficiency and Raw Materials'.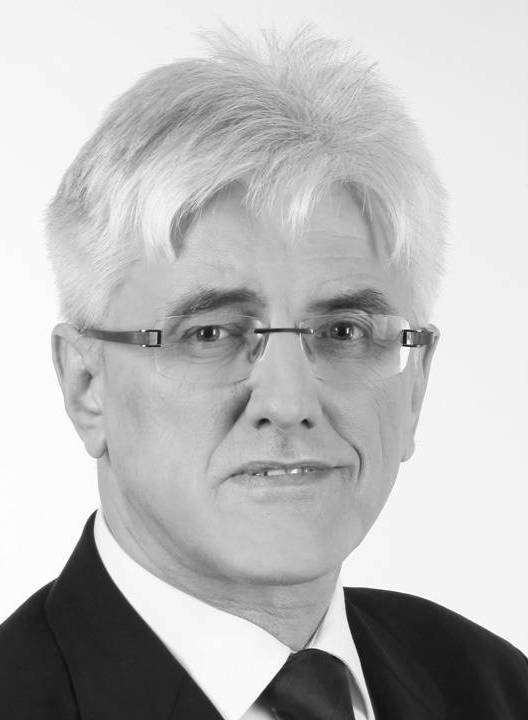 Prof. Roberto Di Giulio is an architect, with a Ph.D. in "Technology of Architecture". He is a full professor at the University of Ferrara and Dean of the Department of Architecture. His studies cover a broad range of issues from studies of industrialization of building process and building design methodologies to investigation on innovative technologies for a sustainable built environment. He is a founding partner of Ipostudio Architects, a planning and research organisation operating in the fields of architecture, design and research, in Florence since 1982. His works with Ipostudio have been published in the book "Ipostudio, la concretezzadellamodernità" edited by Marco Mulazzani, Electa, Milano 2008. Currently he is coordinating INCEPTION Project, a large, innovative European research project on "Inclusive Cultural Heritage in Europe through 3D semantic modelling" funded by the EC within Horizon 2020. He wrote several books concerning building technologies, design methodologies and maintenance strategies and published extensively in professional journals and magazines.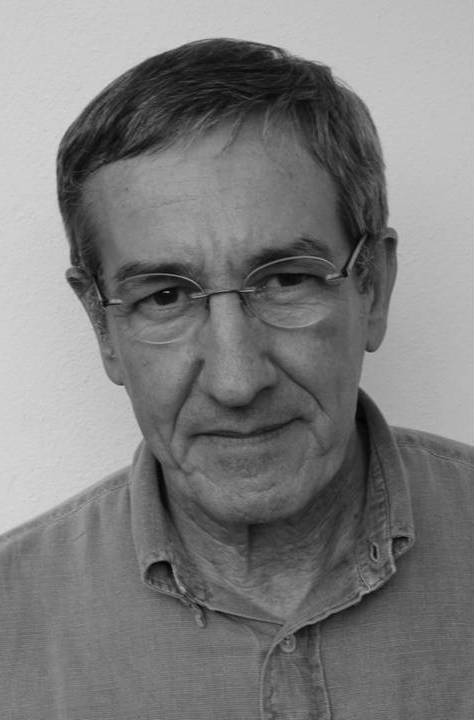 Prof.  José António Campos e Matos graduated in civil engineering at University of Porto in July 2002. He obtained his M.Sc in civil engineering on structural reliability at University of Porto in January 2008, and Ph.D. in civil engineering on probabilistic-based assessment of structures, at the University of Minho in July 2013. Since April 2007, Dr. Matos has been working as an assistant professor at the University of Minho. His research field covers asset management, life-cycle costs, sustainability, safety assessment and risk analysis, and also tutors M.Sc. and Ph.D. students studying in these fields. Dr. Matos has been a  member of ISISE since April 2007, and he has also participated in international committees responsible for a task group from fibin life-cycle costs and other in assessment of existing structures. Dr. Matos is the principle investigator of SustIMS – Sustainable Infrastructure Management System R&D project (2012-2015), Chair of COST Action TU 1406 – Quality Specifications for Roadway Bridges (BridgeSpec). During his career, he published two thesis, a book, two chapters in a book, four papers in an international newsletters and thirty nine papers in national and international conferences.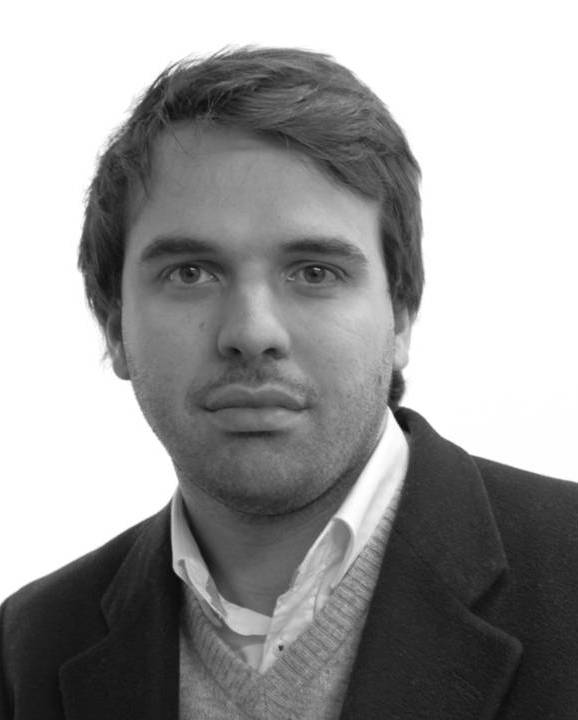 Prof. Ayman S. Mosallam is a Fellow of the American Society of Civil Engineers, a Professor of Structural and Earthquake Engineering, a Professor Materials & Manufacturing Engineering Technology and the Director of the UCI Structural Engineering Testing Hall at the Civil & Environmental Engineering Department at University of California, Irvine (UCI).  He is an active registered Structural Professional Engineer in USA and has more than thirty-seven years of experience in structural engineering with a particular interest in seismic repair & rehabilitation of structures and development of polymer composites, sustainable and advanced materials, innovative building systems and affordable housing. He is a member of ASCE Construction Institute Materials Directorate and a Control Member on the ASCE Structural Composites and Plastics Committee. He has published over 450 technical papers, chapters, and reports on structural performance of structural systems and authored, edited and co-edited seven books in this area. He is the author of the ASCE Design Manual for FRP Composites Connections (ASCE MOP 102) and the co-developer of the ASCE/PIC Prestandard Document on Structural Design of Pultruded FRP Composite Structures. During his academic career, he has written and edited seven books on composites for infrastructure and other related topics. He also the Chairman of the ASCE/SCAP Committee on Composite Joints and a Member of the Executive Materials Committee of the ASCE Construction Institute. Recently Prof. Mosallam has just been appointed as the Chairman of the International Committee of the American Society of Civil Engineers- Los Angeles Chapter.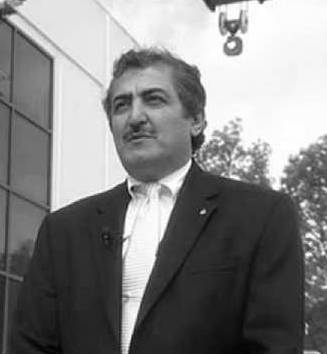 Dr. Marinos Ioannides is chair of the newly established Digital Heritage Research lab of the Cyprus University of Technology in Limassol, which is the fastest growing research centre on the island (www.digitalheritagelab.eu).  After obtaining his MSc in Computer Science at the University of Stuttgart, Germany he received a fellowship from the same University in the faculty of Mechanical Engineering. He specialized in 3D Reconstruction from Digitized Data for his PhD. His 3D-Reconstruction engine was developed in cooperation with IBM Germany and is available and running in more than 32 research centers around the world. Dr. Ioannides was a member of the CY committee negotiating the accession of Cyprus to the EU. He is also a member of the EU Digital Library Europeana Network as well as representing Cyprus in the European Commission Group of Experts of the Digitization and Preservation of Cultural Heritage (CH) Content. In 2007 he was appointed for four years as the first Cypriot Seconded National Expert (SNE) at the European Commission in the DG-Research, where he was a Scientific and Policy Advisor for the setup of the EU Horizon 2020 Framework programme. He was the organizer and chair of CIPA/VAST2006, VSMM2008, EuroMed2010, the 2012 CY-EU Council Presidency conference on CH (www.euromed2012.eu) and the EuroMed2014 (www.euromed2014.eu). He is also the Chief Editor of the International Journal of Heritage in the Digital Era (http://www.multi-science.co.uk/ijhde.htm). He is also the holder of the Tartezos 2010 award from the Spanish and European Virtual Archaeology Association.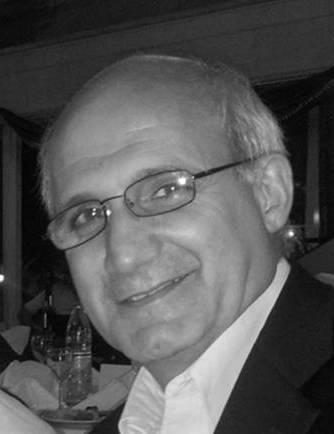 Luís Bragança (PhD, MSc and Lic. in Civil Engineering) is Professor at the Civil Engineering Department of University of Minho; Director of the Building Physics and Construction Technology Laboratory; Director of the International Programs in Sustainable Built Environment (PhD and MSc) and Director of the Master Course in Sustainable Construction and Rehabilitation.His main areas of interest are: Sustainable Construction Development (assessment tools, life-cycle analysis and building sustainable technologies), Building Acoustics and the Rational Use of Energy in Buildings.He coordinates and participates in several international and national research projects. He is author and co-author of more than 250 publications, including books, chapters of books, articles in int. & nat. journals and papers in int. & nat. conferences. President of the International Initiative for a Sustainable Built Environment.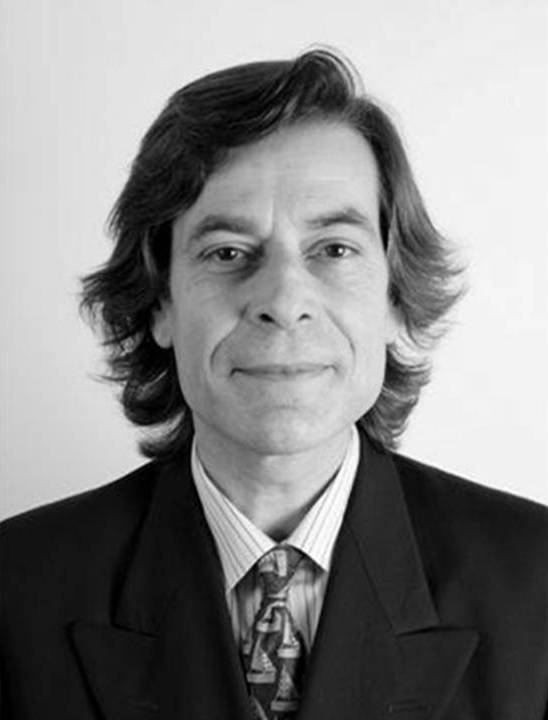 Claudio Borri studied Civil Engineering at Univ. of Florence (Italy) and (later on) at Ruhr-Univ.Bochum (Germany), achieving the Degree in Civil Engineering (Florence) in 1978 and the Ph.D. in Structural Mechanics in 1982. He has served as Research Assoc. (1983-90), then as Assoc. Professor (1991-2002) and later as Full professor of Computational Mechanics of Structures and Chair of Wind Engineering, School of Engineering, University of Florence (Italy), where he has served as the Vice-Dean for International Affairs (1992-2012). In 1991 he was the co-founder of CRIACIV, the Inter-University Research Centre on Building & Environmental Aerodynamics, this last grouping, till nowadays, 8 Italian Universities (the oldest of this kind in Italy, hosting the large scale facility "Boundary Layer wind tunnel"). In 2004 Prof. Borri was elected as the Head (Director) of CRIACIV, a function which he kept until the end of 2012; lately, in October 2012, he was elected as the Dean and Head of the new Dept. of Civil and Environmental Engineering, Univ. of Florence (Jan. 2013 – Nov. 2016). Prof. Borri is Editor/Co-Editor of 5 books (2 textbooks and 3 proceedings of international conferences), Author/Co-Author of approx 230 scientific publications.